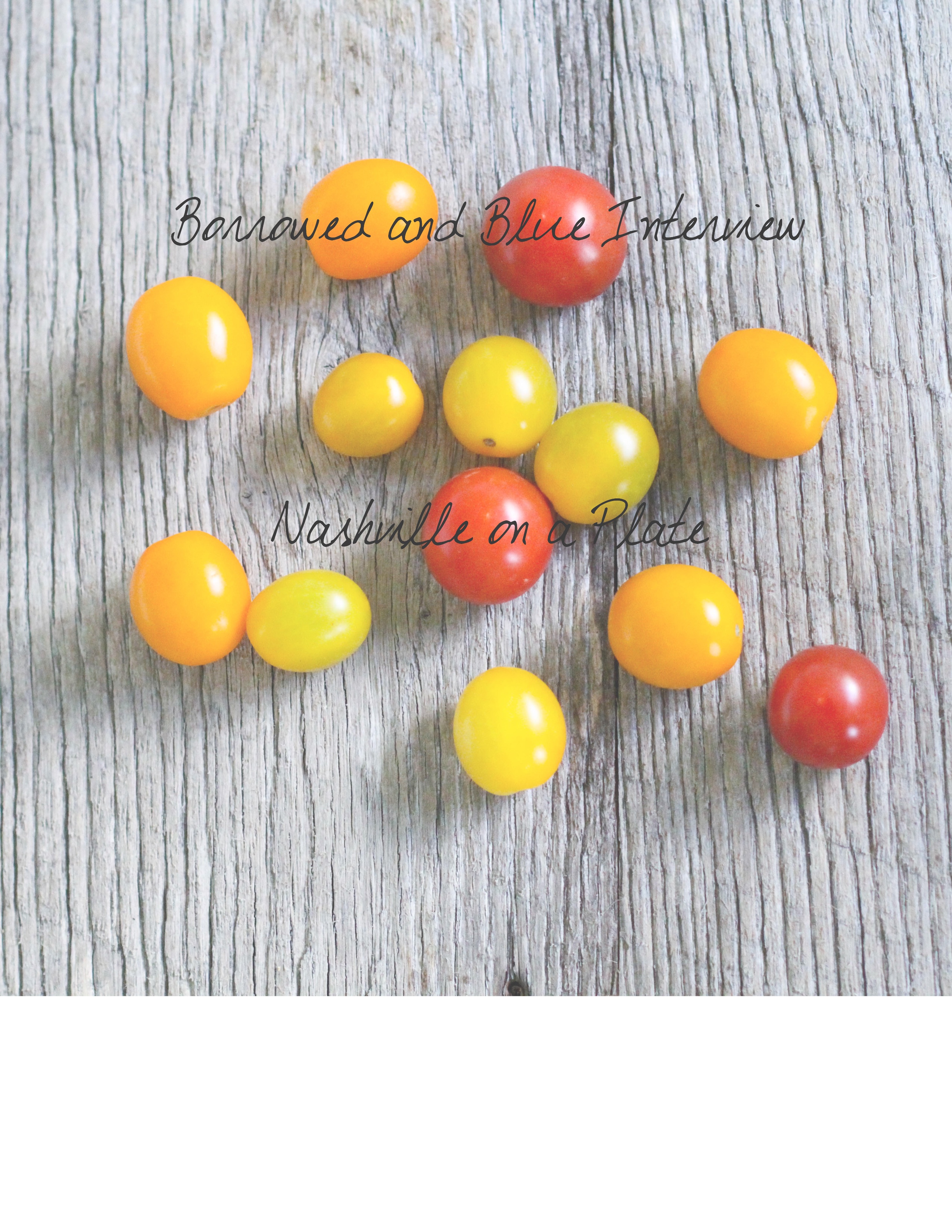 If you served up Nashville up on a plate, what would it look like? Stephanie from Borrowed and Blue asked me to answer that question through the interview below. It was not easy to pin Nashville down – but it was definitely fun and totally worth it to try and paint a picture of Nashville's culinary scene!
"Since Borrowed & Blue, the online resource for Nashville weddings, is all about local, it only made sense to come straight to the source when trying to figure out how couples can capture the flavors of Nashville in a single wedding menu. Emily Coatney from Coconut Contentment is here to tell us just how to do that—and her savviness, expertise, and local know-how makes her the perfect gal for the job." – Stephanie, Borrowed & Blue's Nashville Market Specialist
Here's my Q&A with Borrowed & Blue:
Describe Nashville's food scene in six words.
Homegrown, handcrafted, authentic, southern, mouthwatering and influential
If Nashville had a favorite cuisine, what would it be?

Barbecue! Nashville is all about taking as much time as needed to make a meal perfect. From beginning to end – all the components.  For Barbecue to be good you have to start with a good farmer that knows how to raise an animal that is going to produce meat of good quality. And then you need a good butcher – and from there a good cook who knows how to take a piece of meat and cook it low and slow with real wood and smoke. And when Barbecue is done right – it's like meat candy! I'm getting hungry just thinking about it.
What single food embodies Nashville the most? Why?

A homemade biscuit. There's nothing better than a homemade biscuit to make you feel at home – warm, welcoming and comforting. And that's how I think about Nashville – when someone comes to Nashville, they are going to feel comfortable, welcomed – just like they've finally come home.
If Nashville was a flavor of ice cream, what would it be?

Sweet Cream (specifically from Jeni's Ice Cream). Its one of the purest forms of ice cream you can have. So much goes into making ice cream – from the cow who ate grass all the way to the person who pours the ice cream into a pint. Sweet Cream from Jeni's is going to allow you to have an authentic experience. There are not any other flavors getting in the way – you get to taste each component and all the way back to the source – that cow who ate grass.
What's the most quintessentially Nashville restaurant around?

Loveless Cafe, they even have biscuits and Barbecue. They know what's good.
For couples saying "I do" locally, what's the one dish they must serve at their reception that truly embodies the Nashville food scene?

At your reception you must include one dish that is locally made or sourced and also represents a part of your story as a couple! For my husband and I it was cupcakes made by a local small business owner.  The cupcakes included Kentucky Bourbon (my husband is a Kentucky boy!) and Strawberry Cream Cheese (I am Tennessee girl through and through! And we all know Tennessee is crazy about its strawberries!).
Photo Cred: Shots by Cheyenne
If you were designing the most quintessential three-course Nashville menu, what would you include?
Let's see – first course would be a simple salad composed of locally grown veggies. Like these beautiful heirloom tomatoes.
Second course – well, of course it would have to be Barbecue! And the third course – well I am a sucker for ice cream – so let's go with Jeni's Sweet Cream!
This is my idea of what the ultimate Nashville menu looks like, check out all of the Nashville wedding caterers that can make a menu like this happen. And thanks to Borrowed & Blue!